About Us
Mondelēz International empowers people to snack right in over 150 countries around the world. In Europe, with employees based in 48 countries and with 2020 net revenues of more than $10 billion, MDLZ is leading the future of snacking with iconic global and local brands such as OREO, belVita and LU biscuits; Cadbury Dairy Milk, Milka, Toblerone and Cote d'Or chocolate; Philadelphia cream cheese, Halls candies and Stimorol and Trident gums.
Find out more on who we are and join us to create the future of snacking!
Our Locations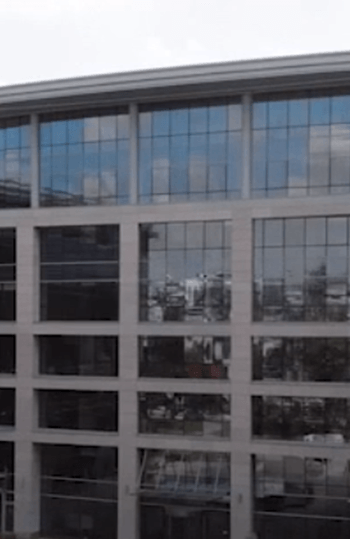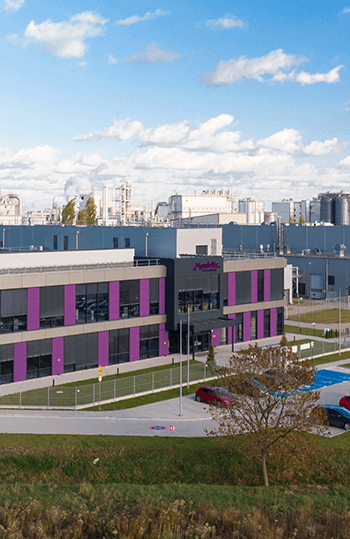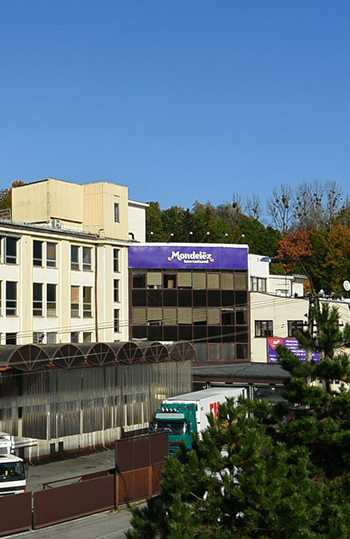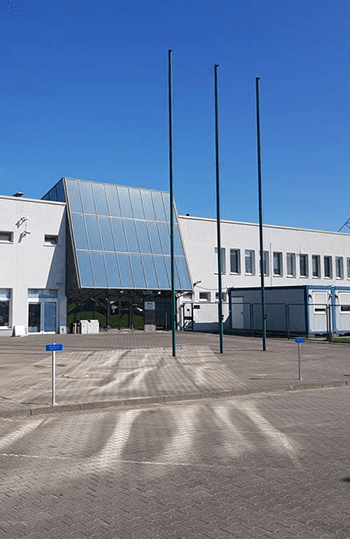 Warsaw
In our head office, you can find career opportunities in functions that service Polish & Baltics business, such as: sales; marketing; customer services & logistics; finance; information technology solutions; strategy, insights & analytics; corporate & government affairs; legal and human resources. Warsaw is also a home for many regional and global functions such as: procurement; supply planning; product change management; business services and Travel Retail & European Export.
Bielany Wroclawskie
The Chocolate Factory and Research, Development & Quality (RDQ) Center are located in the Lower Silesia province, a short distance from Wroclaw. The Factory in Bielany Wroclawskie was established in 1993, It is known for the variety of products, from tasty caramels to sublime flavors of chocolates. Among chocolate products, Milk Tray pralines are produced along with Cadbury chocolate tablets. Our plant's headcount is ca. 650 employees and the IL6S program had been implemented in the factory.
RDQ is where we invent the products you love. In Central Europe we support 4 categories: Chocolate, Biscuits, Gum & Candy. RDQ core functions include Product Development, Process Development, Packaging Development, Quality Assurance, Scientific & Regulatory Affairs, Consumer Science, Nutritional Communication and Analytical Services. Our team of 250 talented experts- scientists, engineers, technicians and other specialists from all over the world is waiting for you.
Cieszyn
The factory in Cieszyn is located in southern Poland in the Silesian province, near the border with the Czech Republic. The plant can boast of almost 100 years of history! It was established in 1924 under the name "Olza" and it is the oldest of the seven Mondelēz factories in Poland.
The famous Prince Polo wafers have been produced here for over 60 years. Among its products, the factory has products from such brands like Milka, Cadbury, Wafelini, Nussini, Pavlides, Lacta and Siesta. Majority of our wafers is produced for Polish market and the rest of volume goes to the European countries like UK, Germany or Austria and non-EU countries to such exotic locations like Iceland, USA and Turkey. In Iceland, the cult Prince Polo wafers, are very popular and are national delicacy.
Jankowice
Mondelēz chocolate factory in Jankowice is located about 30 km away from Poznan. The plant was founded in 1995, initially under the name Stollwerck and joined Mondelēz International in 2013. We use unique technology for many of the products produced in Jankowice factory. In our brand portfolio you can find the top chocolate such as Côte D'Or, Milka, Nussbeiser, Freia, Marabou and Suchard. Our products go to stores throughout the country and to countries all over Europe.
Our factory's headcount is about 300 employees in various positions. In the Jankowice plant the Integrated Lean Six Sigma program is implemented.